If you have a business where you either sell products or services, but no online presence either through a website or any social media platform, you will face challenges with growth. You may be doing well but the increasing competition from online channels will impact your survival for long term. People find hairdressers, restaurants, cake shops, anything you name it online these days. There was a time when the tech savvy folks did that to find services, but these days every kid on the block uses google maps to locate services, say nearby restaurants, then click on the website link from there to quickly get a feel through photos, menu and reviews. Within seconds they have made their mind to explore or reject and go to next item on their search. Now if you have a well-positioned shop on a busy commercial street, surely you are attracting customers but its only a fraction of prospective customers searching for services or products online. With an online presence there could be 500% more customers you can attract only within a 2 km radius. Now imagine, if you delivered as well, say cakes or flowers. You can easily cover the entire metro range of your city and change the game with prospective customers of city vs a suburb. So one of them is obvious by now, increased reach or opportunity.
Increased Opportunity
A website provides opportunity to prove your credibility and worth. A good looking professional website makes an impression and entices customers to make a transaction. A website with products and ratings that are positive, even more eye candy!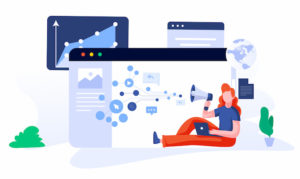 Undoubtedly, your store, business or service is visible to hundreds of thousands of people if not millions of potential buyers once you are online. Survival of traditional brick and mortar shops is increasingly challenging as most people, especially the millennial opt for online shopping, online search and research before buying and they will assess your business using your website before visiting you. Quite simply, it can improve your opportunity to acquire new customers with digital marketing and search engine advertisements by thousands folds when you tap big giant world wide web.
"Most customers who look you up online will check your website before coming to you"
Now if you were to take it from website to an online store (if you are a product based business), imagine the reach and satisfaction of customers to simply click & deliver, view availability of products instead of calling or visiting. Chances are they will find a product on a competitor if you are not showing it on your website, or don't even have one! eCommerce is a rising trend and increasingly cheap to run these days. For as little as $50 per month, you can run your own shopping website using Shopify or wordpress. Of course most people don't have the skills and would need to hire a web solutions company to simplify and have them do it a higher cost, but the opportunity it brings is huge and nothing compared to the investment in the technology to do so.
Cheaper Advertising
A website can be viewed unlimited times and geographically boundless compared to your traditional paper brochures, posters and other paper based marketing efforts. All the more, it's environmentally friendly. Cheaper AdvertisingThere is a place for paper, some businesses need to still do paper based marketing but it can still be complimentary to online marketing. With high quality facebook ads, google adwords and proper search engine optimisation (SEO) you can benefit your business by increasing brand awareness, customer based and reap larger profits with lower costs. You don't need to hire a larger team of sales as online lead generation works at fraction of a cost.
If you have ever tried TV ads, radio or newspaper ads, you probably know it costs an arm and a leg and comes with very little measurement. You can build an entire website and do marketing for that cost AND measure it's performance with good analytics that tell you how customers ended up on your website, what clicks they made, what was interested and uninteresting. It's no brainier that digital marketing along with a website is a key weapon in your arsenal to market and expand your business.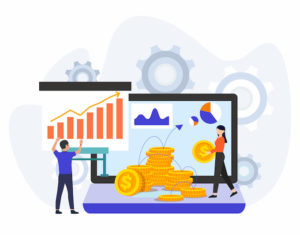 Customer Satisfaction
A website is a convenient for your customers and clients. It makes it easier for them to purchase, communicate and leave feedback. Many customers are inclined to visit your website than travel to you. From a customer's point of view, it's better if they don't have to pick up the phone and waste minutes when they can see and get their answers within seconds. After a successful transaction they can leave product reviews which are the digital equivalent of currency in eCommerce. A product with 4.5 star or higher rating will sell itself!
What's more is social sharing of your website by happy customers instantly gets hundreds of more views that indirectly a reliable referral by a person they trust.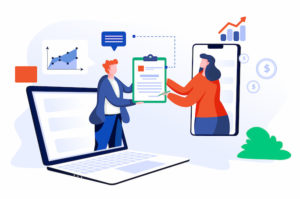 Furthermore, you have a database of customers now you can frequently send newsletters (assuming you have had their consent when collecting the emails) and special offers and build repeat customers.
In summary, having a website is a strategic choice to enter the era of digital marketing and reap benefits of cheap and effective ways to boost your business and unleash it's full potential. The risk of not doing it will only make survival harder, it doesn't take long for a competitor to open a store near you and launch a website that makes them popular enough to start carving your market share.